SWC does not endorse any service providers. These resources are provided for information only.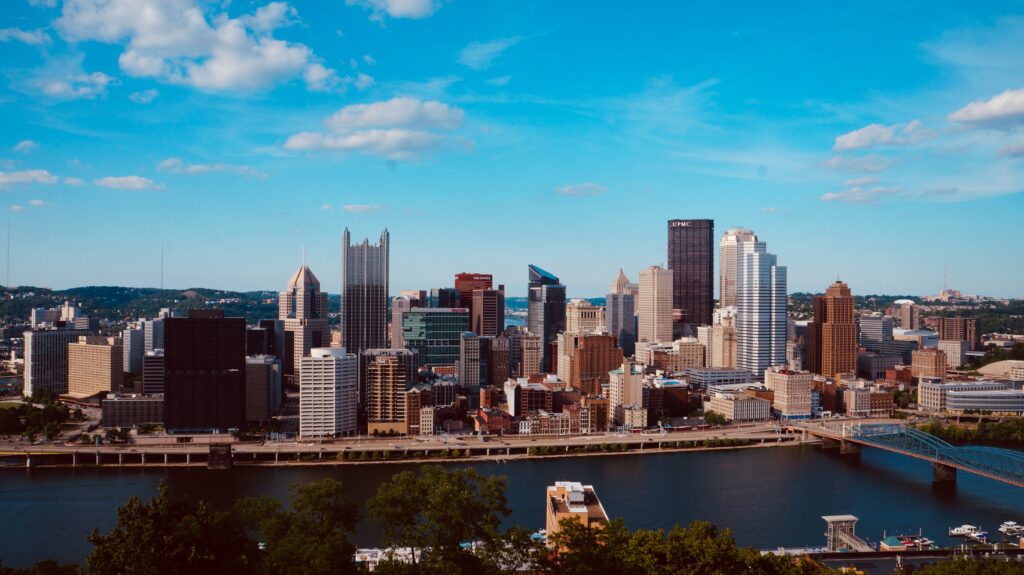 This is not a comprehensive list of area resources, but rather a summary of major providers to make for smoother sailing as you start living with HIV.
AIDS Free Pittsburgh, EQT Plaza, 625 Liberty Ave, Pittsburgh PA 15222 Suite 2500 (412)586-6706 http://www.aidsfreepittsburgh.org
Allegheny County Health Department (Confidential and free HIV & STD testing, provides referrals for HIV Medical care), 1908 Wylie Ave., Pittsburgh, PA 15219 (all referrals should check in with security and will be required to show ID) (412)578-8081 www.achd.net/std
Allies for Health + Wellbeing – formerly known as PATF (Case Management, Food Pantry, Housing, HIV & STI Testing, Transportation Assistance), 5913 Penn Avenue, 2nd Floor, Pittsburgh, PA 15206 (412) 345-7456 alliespgh.org
Center for Community Resources (Support Group, Case Management, Transportation, Emergency Financial Assistance, Food) 212-214 S Main St. #625, Butler, PA 16001 (724) 431-0671 https://ccrinfo.org/
Central Outreach Wellness Center, 127 Anderson St. #101, Pittsburgh, PA 15212 (412) 322-4151 http://centraloutreach.com
Care at Home (Home Health Services), 1737 Freeport Road, Suite 1-A, Arnold, PA 15068 (412) 967-1112 www.careathome.us/
Community Care Management, Conemaugh Memorial Hospital (Medical Care, HIV Testing, Case Management) 1086 Franklin St., Johnstown, PA 15905, (814) 534-3032
FACE – Macedonia Family and Community Enrichment Center (HIV Testing, HIV Education, Case Management) 5001 Baum Boulevard Suite #400, Pittsburgh, PA 15213, (412) 281-2573
HIV Testing Sites & Care Service locator by Zip Code provided by the CDC www.aids.gov/locator/
Latterman Family Health Center (UPMC), 2347 Fifth Ave., McKeesport, PA 15132 (412)673-5504 http://www.upmc.com/locations/hospitals/mckeesport/services/Pages/family-health.aspx
Metro Community Health Center, 1789 South Braddock Ave, Suite 410, Pittsburgh PA 15218 (412) 247-2310 metrocommunityhealthcenter.org
Persad (Mental Health Services), 5301 Butler Street, Suite 100, Pittsburgh, PA 15224 (412) 441-9786 www.persadcenter.org/
Pitt Men's Study P.O. Box 7319, Pittsburgh, PA 15213 (412) 624-2008 pittmensstudy.com
Center for Care of Infectious Diseases – Pittsburgh AIDS Center for Treatment (CCID/PACT) (Medical Evaluation and Care), Falk Medical Building, 3601 Fifth Avenue, Seventh Floor, Pittsburgh, PA 15213 (412) 647-7228 www.dept-med.pitt.edu/id/pact.html
Positive Health Clinic – AHN  (Medical Evaluation and Care), 1307 Federal Street, Suite B-104, Pittsburgh, PA 15212 (412) 359-3360  www.wpahs.org
Positive Health Clinic – East AHN (Medical Evaluation and Care), 2550 Mosside Blvd., Suite 500, Monroeville, PA 15146 (412)359-3360 www.wpahs.org
PrEP Pittsburgh – for information on post exposure prophylaxis (PEP) and Pre exposure prophylaxis (PrEP) http://www.preppgh.com/what-if-i-think-ive-been-exposed-to-hiv/
Prevention Point Pittsburgh (HIV Prevention, HIV Testing, Syringe Exchange, Overdose Prevention) (412) 247-3404 PPPgh.org
Project Silk (HIV Testing, HIV Education, LGBTQ Youth Services), 304 Wood Street Mezzanine Level, Pittsburgh, PA 15222 (412) 532-2123 https://chscorp.org/service-area/program/project-silk
SeniorCare Management Assistance Fund (Housing Services, Emergency Financial Assistance) P.O. Box 3297, McKeesport, PA 15134 (412) 362-2193
Special Pharmaceutical Benefits Program – Provides pharmaceutical assistance and specific lab services to low to moderate income individuals living with a diagnosis of HIV/AIDS who are not eligible for pharmacy services under the Medical Assistance (MA) Program.  http://www.health.pa.gov/My%20Health/Diseases%20and%20Conditions/E-H/HIV%20And%20AIDS%20Epidemiology/Pages/Special-Pharmaceutical-Benefits-Program.aspx#.Wq_YNFTwaUn
The Open Door (Supportive Housing, Representative Payee Services, Case Management), P.O. Box 99243, Pittsburgh PA 15233 opendoorhousing.org
The Social Security and Disability Resource Center (SSDRC.com) is an informational website that provides answers to questions about how to apply for disability, how to appeal a claim in the event of a denial, how to navigate the federal system, and how to avoid certain mistakes that are commonly made by applicants. The site's author is a former disability examiner for the social security administration http://www.ssdrc.com/hiv.html
true t pgh (HIV Testing, Prevention, Workforce Development, LGBTQ Services), 4623 Liberty Ave., Pittsburgh, PA 15224, (412) 291-8196 https://truetpgh.com/
Facts about HIV/AIDS
WHAT DOES "AIDS" STAND FOR?
AIDS stands for Acquired Immune Deficiency Syndrome:
Acquired means you can get infected with it
Immune Deficiency means a weakness in the body's system that fights diseases
Syndrome means a group of health problems that make up a disease
AIDS is caused by a virus called HIV, the Human Immunodeficiency Virus. If you get infected with HIV, your body will try to fight the infection. It will make "antibodies," special molecules to fight HIV. A blood test for HIV looks for these antibodies. If you have them in your blood, it means that you have HIV infection. People who have the HIV antibodies are called "HIV Positive."
Being HIV-positive, or having HIV disease, is not the same as having AIDS. Many people are HIV-positive but don't get sick for many years. As HIV disease continues, it slowly wears down the immune system. Viruses, parasites, fungi, and bacteria that usually don't cause any problems can make you very sick if your immune system is damaged. These are called "opportunistic infections."
HOW DO YOU GET AIDS?
You don't actually "get" AIDS. You might get infected with HIV, and later you might develop AIDS. You can get infected with HIV from anyone who's infected, even if they don't look sick and even if they haven't tested HIV positive. The blood, vaginal fluid, semen and breast milk of people infected with HIV has enough of the virus in it to infect other people.
Most people get the HIV virus by:
having sex with an infected person
sharing a needle (shooting drugs) with someone who's infected
being born when their mother is infected, or drinking the breast milk of an infected woman
Getting a transfusion of infected blood used to be a way people got AIDS, but now blood supplies are screened very carefully and the risk is extremely low.
There are no documented cases of HIV being transmitted by tears or saliva, but it is possible to be infected with HIV through oral sex, or in rare cases, through deep kissing, especially if you have open sores in your mouth, or bleeding gums.
The Centers for Disease Control and Prevention (CDC) estimates that 1 to 1.2 million US residents are living with HIV infection or AIDS; about a quarter of them do not know they have it. About 73 percent of the 56,000 new infections each year are in men, and about 27 percent in women. Nearly half of the new infections are in African Americans, even though they make up only 12 percent of the US population. In the mid-1990s, AIDS was a leading cause of death. However, newer treatments have cut the AIDS death rate significantly.
WHAT HAPPENS IF YOU ARE HIV POSITIVE?
You might not know that you are infected by HIV. Within a few weeks after being infected, some people get fever, headache, sore muscles and joints, stomach ache, swollen lymph glands or a skin rash lasting one or two weeks. Most people think it's the flu. Some people have no symptoms.
The virus will multiply in your body for a few weeks or even months before your immune system responds. During this time, you won't test positive for HIV, but you can infect other people. When your immune system responds, it starts to make antibodies. When this happens, you will test positive for HIV. After the first flu-like symptoms, some people with HIV stay healthy for ten years or longer. But during this time, HIV is damaging your immune system.
One way to measure the damage to your immune system is to count your CD4 cells. These cells, also called "T-helper" cells, are an important part of the immune system. Healthy people have between 500 and 1,500 CD4 cells in a milliliter of blood.
Without treatment, your CD4 count will most likely go down. You might start having signs of HIV disease such as fevers, night sweats, diarrhea or swollen lymph nodes. If you have HIV disease, these problems will last more than a few days, and probably continue for several weeks.
HOW DO I KNOW IF I HAVE AIDS?
HIV disease becomes AIDS when your immune system is seriously damaged. According to the CDC, if you have fewer than 200 CD4 cells or if your CD4 percentage is less than 14%, you have AIDS.
If you get an opportunistic infection, you have AIDS. There is an "official" list of opportunistic infections, put out by the Centers for Disease Control (CDC). The most common ones are:
PCP (Pneumocystis pneumonia), a lung infection
KS (Kaposi's sarcoma), a skin cancer
CMV (Cytomegalovirus), an infection that usually affects the eyes
and Candida, a fungal infection that can cause thrush (a white film in your mouth) or infections in your throat or vagina.
AIDS-related symptoms also include serious weight loss, brain tumors and other health problems. Without treatment, these opportunistic infections can kill you. The official CDC definition of AIDS is available at www.cdc.gov/mmwr/preview/mmwrhtml/00018871.htm
AIDS is different in every infected person. A few people may die a few months after getting infected, but most live fairly normal lives for many years, even after they "officially" have AIDS. A few HIV-positive people stay healthy for many years even without taking antiretroviral medications (ART).
IS THERE A CURE FOR AIDS?
There is no cure for AIDS. Antiretroviral therapy (ART) can slow down the HIV virus and slow down the damage to your immune system. Most people stay healthy as long as they continue ART. There is no way to clear the body of HIV.
Other drugs can prevent or treat opportunistic infections (OIs). In most cases, these drugs work very well. The newer, stronger ARVs have also helped reduce the rates of most OIs. A few OIs, however, are still very difficult to treat.
FOR MORE INFORMATION
More detailed information on AIDS can be found at MedLine Plus at www.nlm.nih.gov/medlineplus/aids.html
(This information reprinted from AIDS InfoNet Fact Sheet Number 101 "What is AIDS?" at www.aidsinfonet.org)