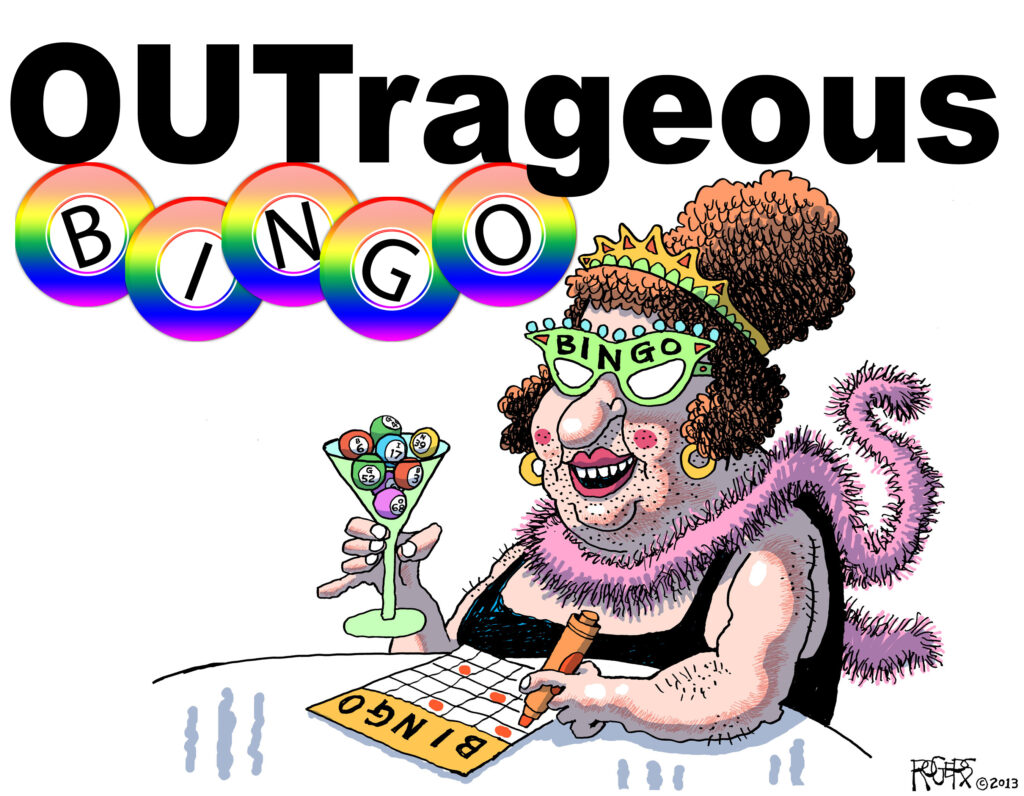 Are you ready to Sit Down, Shut Up and Play Bingo? OUTrageous Bingo is an OUTrageously good time for all!
The PGH Equality Center and the Shepherd Wellness Community welcome you to visit outrageousbingopgh.org to learn more.
We hope you're ready 'cause we're ready, we bet even Grandma's ready. Tickets for the Saturday November 19th edition of OUTrageous Bingo are on sale now.
Tickets for each bingo go on sale at 9am the day following the previous bingo unless otherwise advertised.
At this time proof of vaccination is not required and masking is optional. Masking requirements are based on the level of Community Spread in Allegheny County. If the Community Spread level reaches high and Rodef Shalom once again institutes a mask mandate ticket holders will be notified via email. No refunds will be given for changes in the masking policy.
2022 Bingo Dates:
unless otherwise noted Doors open at 6:30, games start at 7:30 SHARP!
November 19th
December 10th
Interested in volunteering at bingo? OUTrageous Bingo is a 100% Volunteer run event!
Volunteer registration is now done thru the Point App. You can download Point thru the app store on your mobile device or click the word Volunteers and follow the directions on your screen: